Marbella Golden Mile
30th September 2020
The Golden Mile is where Marbella's rise to fame as a world famous resort all began. It was here in the 1950's that Prince Alfonso Hohenlohe chose to build the luxurious Marbella Club Hotel. Marbella Luxury Villa Sales offices are on Boulevard Alfonso Hohenlohe. Right opposite the Marbella Club Hotel.
The party loving Prince had many aristocrat connections. The hotel soon began to attract the rich and famous to the area. Marbella changed from a sleepy fishing village into one of the world's premier resorts. The Marbella we all know today.
Who named it the Marbella Golden Mile?
But the informal 'Golden Mile' name came later. This name originated from the early 1980's and came from Roy Boston. A famous German singer with hits including España Olé and La Parranda. Roy was by then a property developer.
Where is the Marbella Golden Mile?
The Golden Mile is the narrow strip of land from the west of Marbella Old Town centre to the east of Puerto Banus. It is one of the most exclusive real estate areas in Europe. It is actually about 3 miles or 5 kilometres in length! It begins at Plaza Bocanegra in Marbella and ends at the Río Verde before Puerto Banús.
There are three sub areas.
Golden Mile Beachside – The land which is beach side of the A7 coastal road. Close to the famous Paseo Maritimo beach side walk way. Home to the famous Marbella Club and Puente Romano 5 star hotels. The location for some of the most expensive properties in Europe. Also home to many exclusive developments including Las Canas Beach and Playa Esmeralda.
Golden Mile Mountainside – The area between the A7 coastal road and the newer A7 Marbella by pass. This includes developments like La Trinidad and Las Lomas de Marbella Club.
Golden Mile Sierra – The area from the A7 by pass up to the towering La Concha mountain. This includes the exclusive areas of Sierra Blanca and Cascada de Camojan.
The Golden Mile is home to many of Marbella's very best cafes, bars, restaurants and shops. These include Trocadero, Villa Tiberio, Sea Grill and The Suite.
Marbella Golden Mile Properties
This is our home. Our offices are at the very heart of the Golden Mile. We have lived in and known this area for over twenty years. So we are proud to be Marbella Golden Mile experts. Here are a few of our Marbella Golden Mile Properties.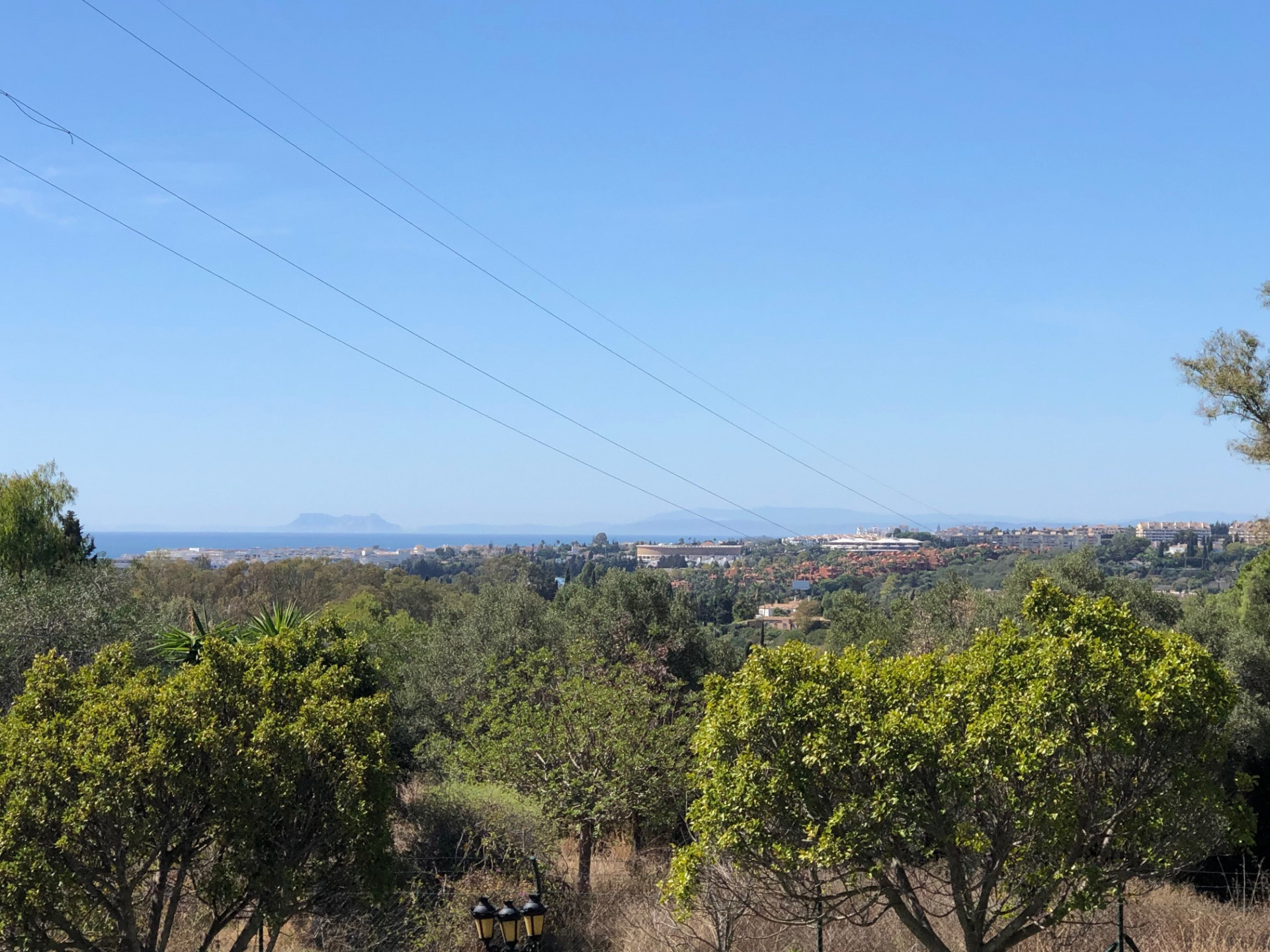 Triplex Penthouse with sea views in The Golden Mile
4 Bedrooms   4 Bathrooms   525 m2 Built   200 m2 Terrace
800.000 €
View 33 pictures and full details here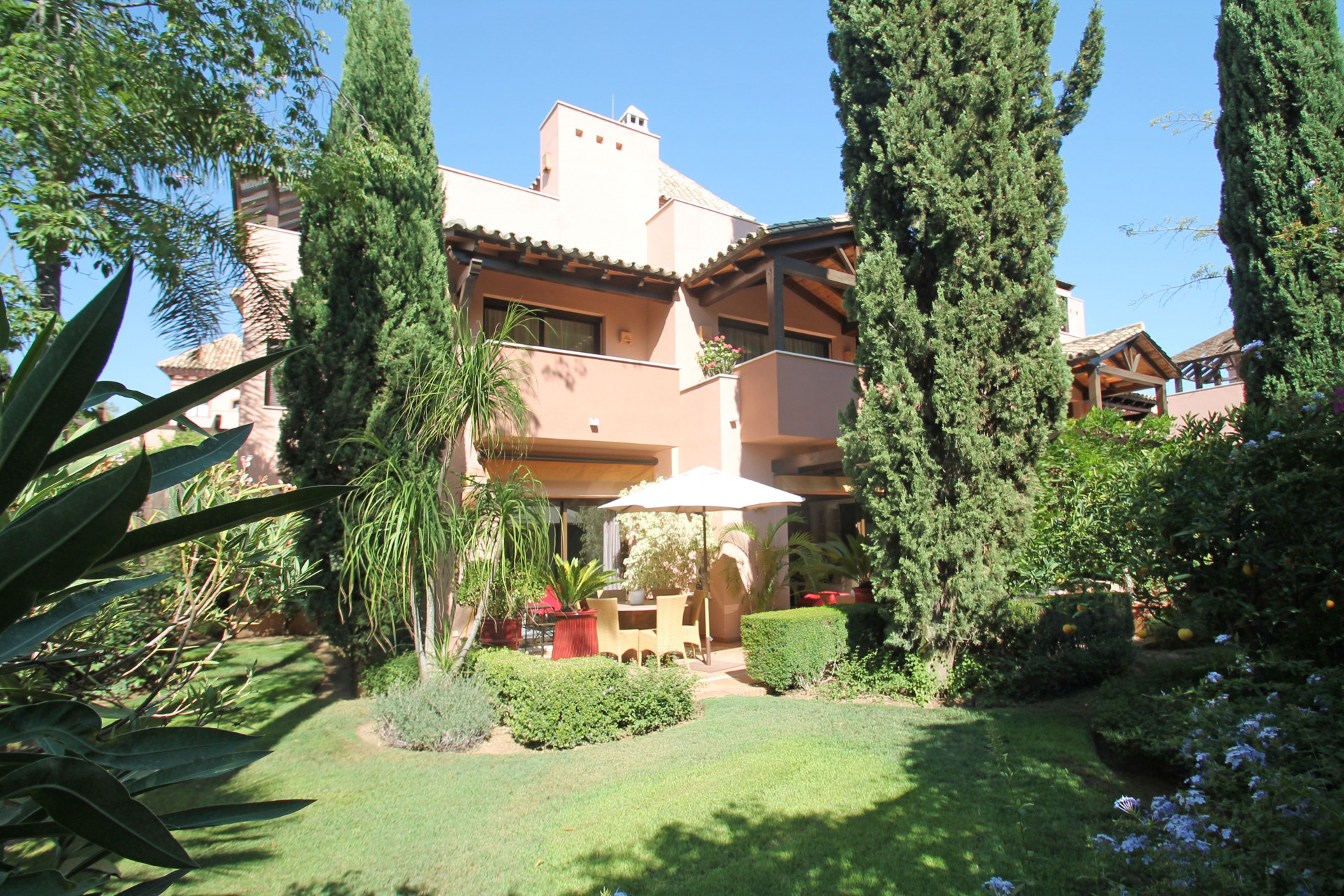 Semi-detached villa in Golden Mile
3 Bedrooms   2 Bathrooms   260 m2 Built   48 m2 Terrace
950.000 €
View 38 pictures and full details here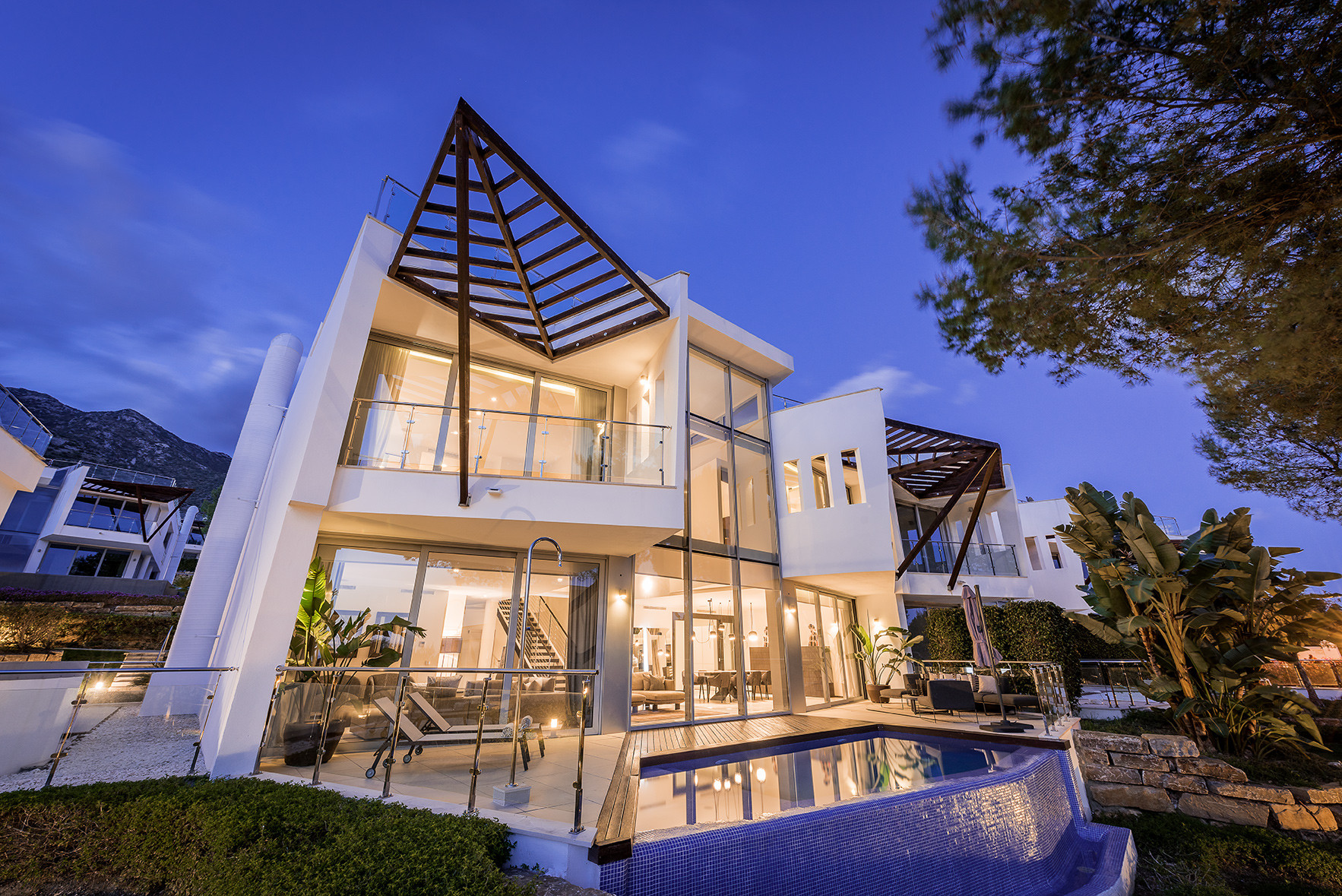 State of the art luxury villa in the prestigious urbanisation of Sierra Blanca, Marbella
4 Bedrooms   2 Bathrooms   384 m2 Built   473 m2 Plot   89 m2 Terrace
1.770.000 €
View 8 pictures and full details here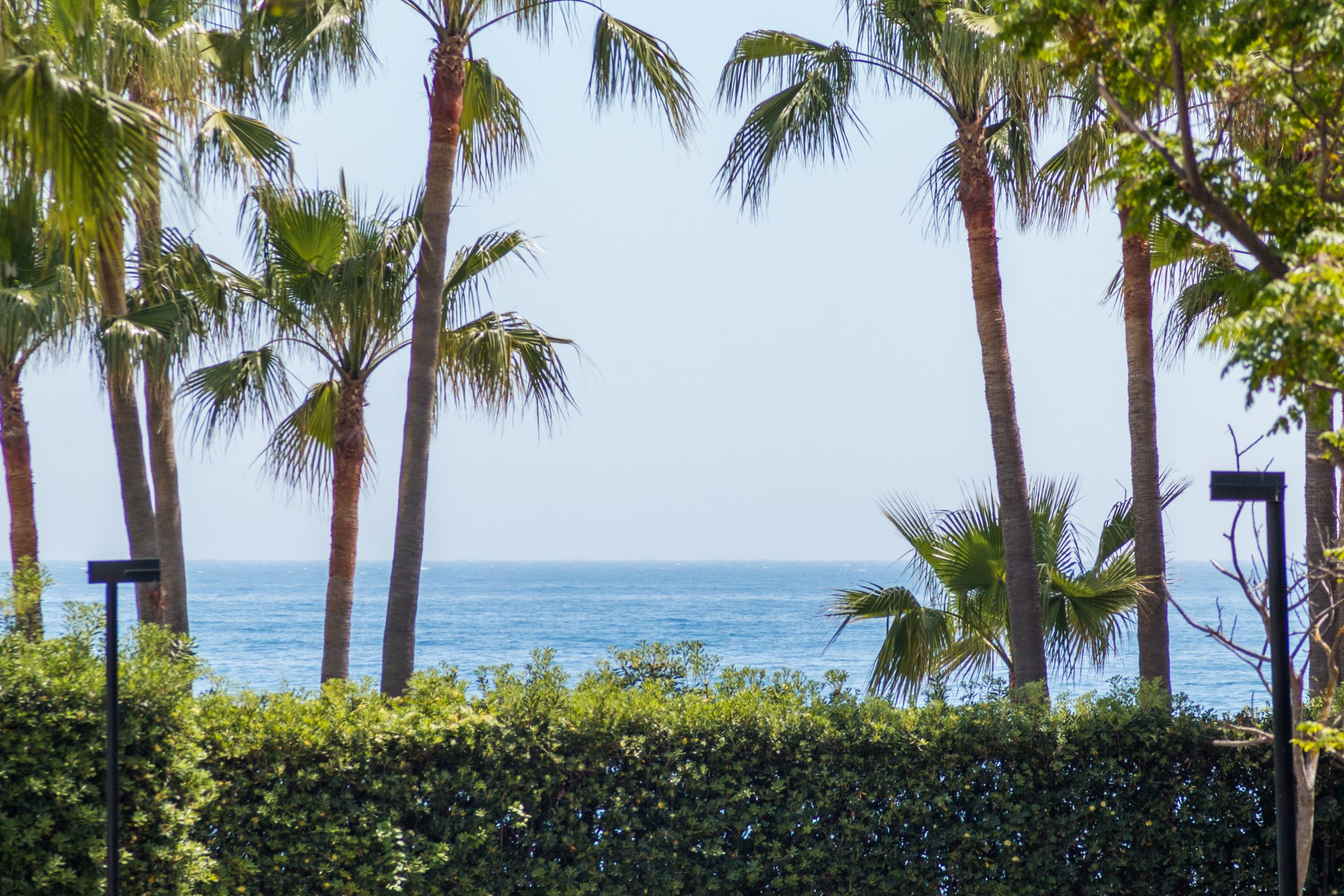 Sea Views – Terrazas de Puente Romano Apartment
3 Bedrooms   3 Bathrooms   282 m2 Built   440 m2 Plot   106 m2 Terrace
3.250.000 €
View 22 pictures and full details here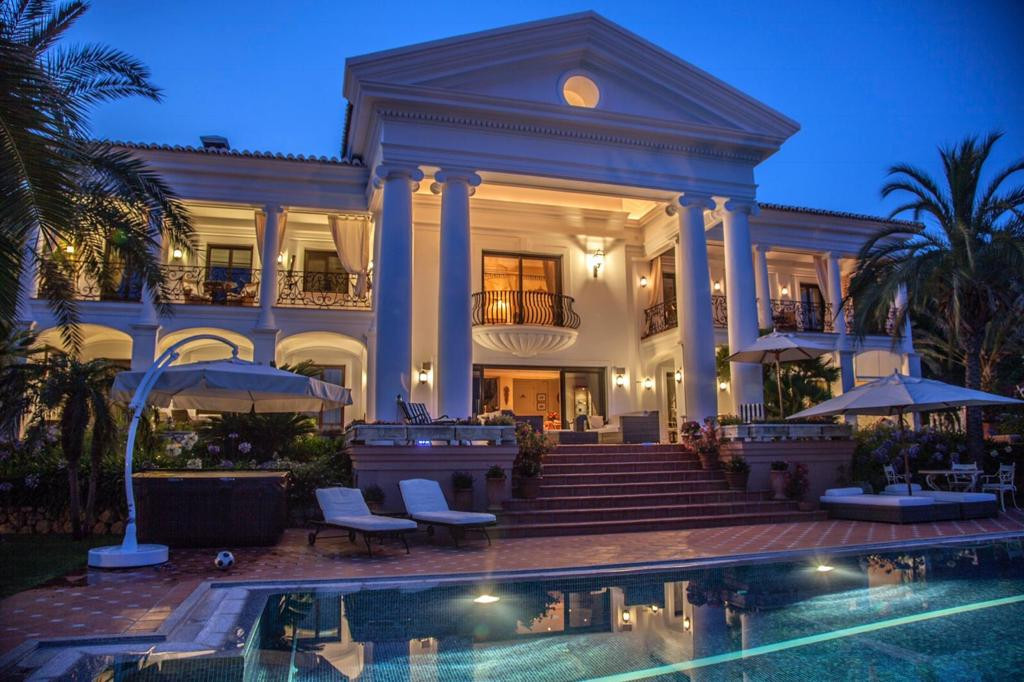 Impressive villa in the exclusive area of Sierra Blanca, Marbella
5 Bedrooms   7 Bathrooms   1.130 m2 Built   2.000 m2 Plot
4.500.000 €
View 15 pictures and full details here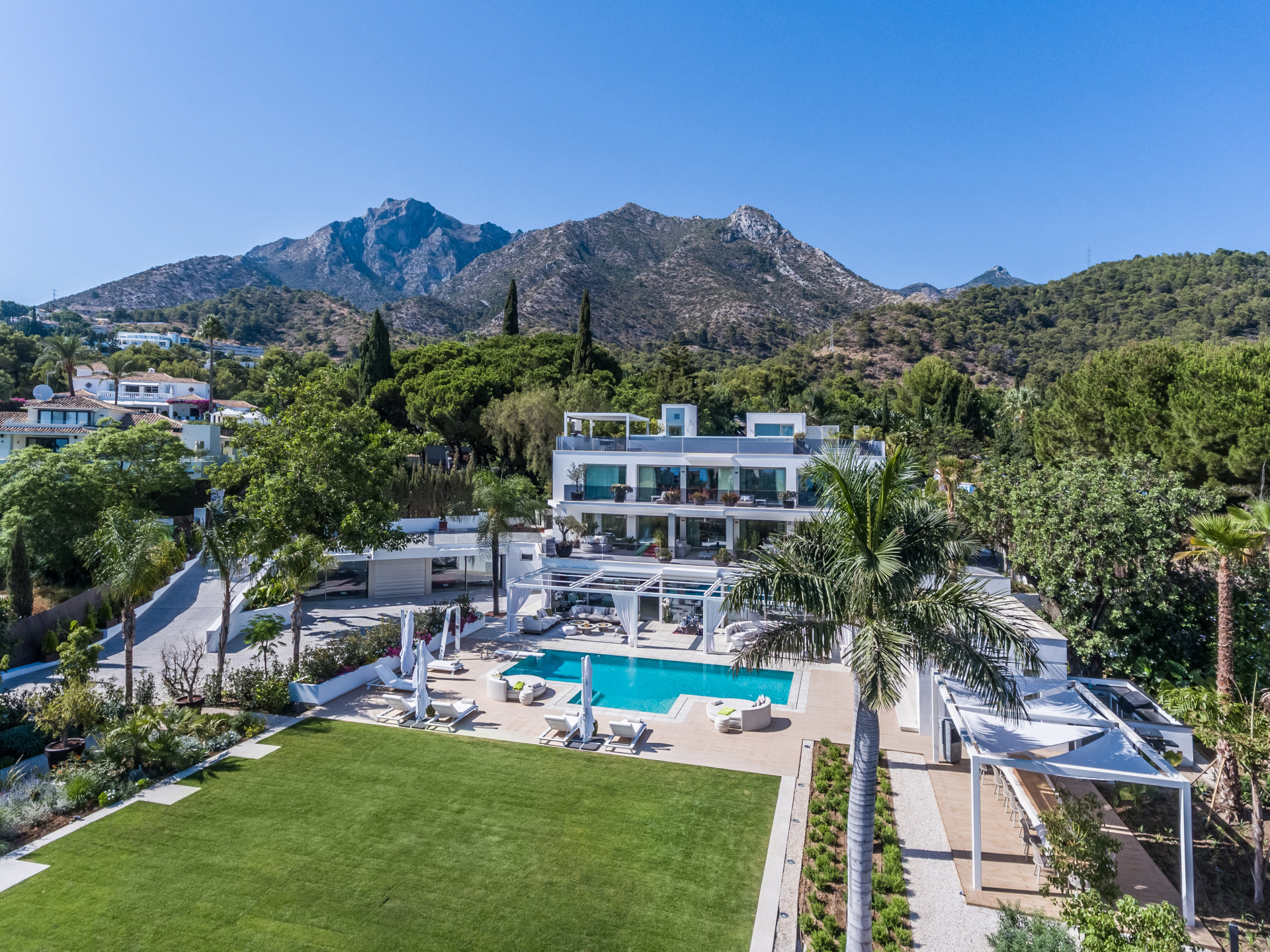 Cascada de Camojan 227m2 roof terrace with pool
8 Bedrooms   9 Bathrooms   1.100 m2 Built   5.302 m2 Plot   600 m2 Terrace
PRICE ON APPLICATION
Available for rent
SHORT TERM: 55.000 € WEEK
View 60 pictures and full details here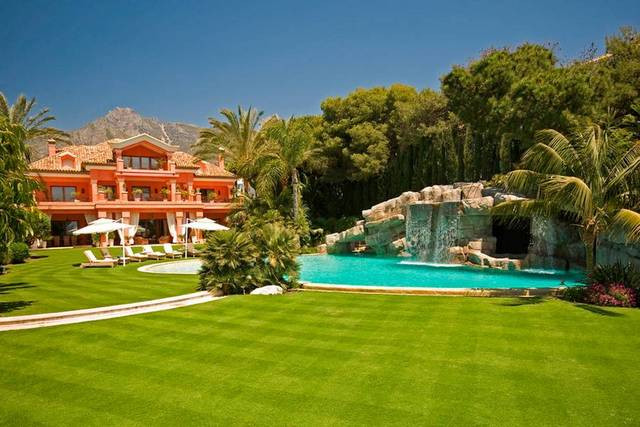 Beach Front Mansion, Golden Mile, Marbella
12 Bedrooms   12 Bathrooms   3.900 m2 Built   9.000 m2 Plot   387 m2 Terrace
55.000.000 €
View 12 pictures and full details here
As stated above we are proud to call the Golden Mile our home.  We would be delighted to show you the area.  Please get in touch on (+34) 952 77 44 33 or contact us here.
Get in touch with us today
"Having used them myself, I have found LVS to be very professional, conscientious and can highly recommend them for all your Marbella property requirements."
Lord Alan Sugar, London
"
As someone who has had generally bad experiences with Estate Agents in Marbella and who hasn't been shy about saying so, I would like to recognise the superb job LVS did for me in selling our Villa recently.
I chose LVS because of the people who work there, I'd like to name David Honeyman in particular as the most knowledgeable and reassuring individual, his meticulous attention to detail combined with the excellent marketing and constant feedback were a pleasant surprise and exceeded my expectations in every way.
All I would like to say to LVS is thanks for doing the job, keep up the good work and I hope this review brings more fortunate buyers and sellers to your door.
"
Simon Shinerock, El Herrojo
"I am very happy with how Carin at LVS has taken care of me and my family during our Marbella home buying processes. She has carefully listened to what we want and need, and she has suggested properties that we really can see ourselves living in.
Carin is never pushy and never oversells. Still, she is firm in her advice. Her property knowledge is great as well. Carin also responds to any questions or concerns quickly.
I find that Carin genuinely believes that the most important thing is that we find the right property for us. She genuinely puts me as the buyer first. I value that so much in an Agent.
I can highly recommend Carin as your preferred and trusted agent in the Marbella market."
Ana María Macedo and Jon Jonsson, Sierra Blanca
"I just want to say a personal thank you for being so amazing and helping us out so much. This move would not be happening if is wasn't for you. We cannot thank you enough. ..."
Charleine Wain, Marbella